About Friends of PACC
The Friends of Pima Animal Care Center is the nonprofit partner to our county animal shelter. We grant critically needed resources to Pima Animal Care Center so that it can continue the amazing lifesaving progress it has made in recent years.
Our mission
To support Pima Animal Care Center and enhance its efforts to save the lives of pets in need.
Our vision
Every pet who comes to Pima Animal Care Center is supported with the resources needed to find a loving home.
Jennifer Camano, CFRE -
Executive Director
Jennifer is a certified fundraising executive who has been an integral part of the Tucson nonprofit community for over 15 years. She recently completed a $5 million campaign for life-saving programs here at PACC. Jennifer is a UA graduate and an (almost) native, who previously served as a major gift officer for the American Red Cross, directors of development for the University of Arizona Sarver Heart Center and UA Presents, as well as the Children's Museum Tucson. Her expertise lies in developing resource systems for new organizations, identifying opportunities for new funding, and creating authentic relationships between donors and charities. She is passionate about raising funds for worthy causes that make our community a better place to live. She lives with her two daughters and a growing brood of dogs.
Sara Wolfe Vaughan - Marketing & Development Specialist
Sara is a storyteller with an MFA in fiction writing who has always had a passion for animals. Having volunteered for many organizations in town such as Literacy Connects, the Humane Society of Southern Arizona, and Casa Libre en la Solana, she feels most at home in the nonprofit sector. Her experience spans both business and nonprofit fields, including both agency and in-house marketing and development teams. The best part of working for Friends of PACC is that she gets the chance to help animals—and their people—every day! When she's not telling the story of PACC pets, she likes to spend time reading, writing, and hiking—all with her partner and their three dogs.
Mary Rodenboh - Administrative Associate
After growing up in the Philadelphia area, Mary spent many years in the Midwest until the snow and gray skies drove her to sunny Tucson. Mary's professional roots are in the world of non-profit arts (Bachelor of Fine Arts in Theatre). From that start, she found herself working part-time for Cleveland's professional sports teams while she pursued day jobs at Ernst & Young and Citibank. When she relocated to Tucson, she spent Spring Training seasons with the Arizona Diamondbacks and got her very own World Series ring!
For 25 years Mary worked in Tucson's healthcare community serving as a medical practice manager for most of those years. Mary believes that making a difference matters – supporting the work of PACC through Friends of PACC offers the opportunity she sought to contribute to our community. Mary most enjoys building relationships, collaboratively finding solutions to challenges and planning great events. She loves reading, seeing films of many genres and spending time with her fun and inspiring friends.
Tamara Barrick - Board Chair
Tamara serves as president of the Animal Welfare Alliance of Southern Arizona, a network of animal welfare organizations working toward ending companion animal overpopulation through increased spay/neuter and education efforts, as well as supporting fostering, adoption and sheltering. Tammi also sits on the Pima Alliance for Animal Welfar (PAAW) steering committee. She makes the world a better place by spending her time fostering animals and helping them find homes in our community.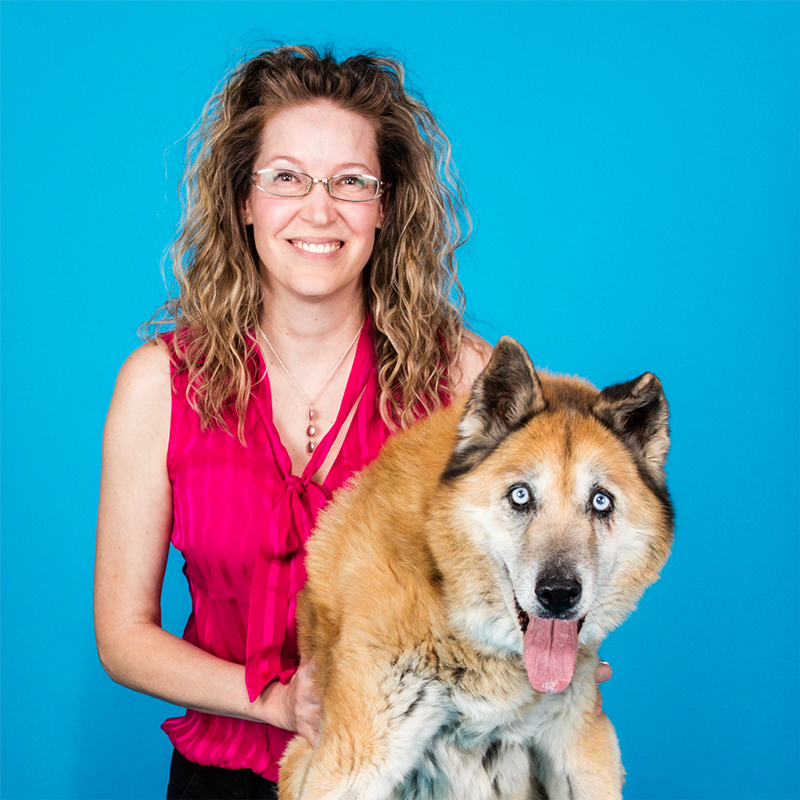 Laura O'Brien - Vice Chair
Laura is a local Realtor who enjoys volunteering at Cody's Friends Charity which supplies numerous local animal rescues and organizations with pet food and supplies. Her passion for animals has her socializing and clicker training the cats at PACC, volunteering in the medical clinic, and trying to capture just the right photo of the cats and dogs in the shelter to help market them on social media. Laura is also a member of PACCAC and the Pima Alliance for Animal Welfare (PAAW) steering committee. Laura enjoys traveling with her family and spending time at home with her husband, 2 dogs, 1 cat, and desert tortoises.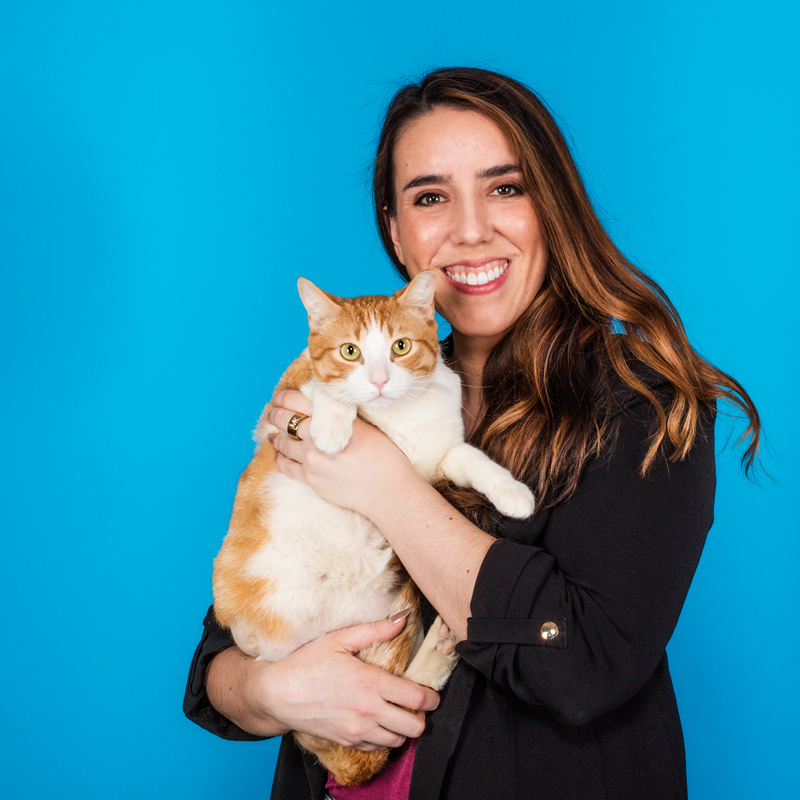 Mikaela Knutson - Board Treasurer
Mikaela Knutson, CPA is an Accounting and Assurance Manager at BeachFleischman PC, where she has worked for the past 7 years since graduating from the U of A. Two of her biggest passions have always been playing volleyball and caring for her animals. As a former collegiate volleyball player, she had to move away to NAU for a few years, which her cat, Persi never forgave her for!
She has been an animal lover her entire life and grew up nearby PACC. She also serves on the junior board for Southern Arizona Community Sports, Inc. which helps bring affordable indoor gym space to youth sports programs in the Tucson Community. She hopes to help provide more support to the Tucson animal welfare community through Friends of PACC. She and her boyfriend spend most of their spare time convincing their dog, Scribbles to share his favorite dinosaur with them (only dog syndrome).
Mike, AIA, LEED AP is a Principal/Partner of Line and Space Architects, a firm he's been with for over 15 years. Mike has worked on projects in Asia, throughout the United States, and currently in Tucson as the lead design Architect for the new Pima Animal Care Center project (PACC). Community service has long been an important part of Mike's life. He serves on the multiple boards, including the American Institute of Architects (AIA) Southern Arizona Chapter, the City of Tucson Design Review Board. He is also a passionate supporter of animal welfare in his community.
A summa cum laude graduate of the U of A, Mike is a true Wildcat for life. He also loves spending time outdoors with his wife, Jen, their three young children and two rowdy dogs, one of whom is a PACC medical foster turned permanent family member.
Kate Garner - Board Member
Kate has extensive experience working with many different foundations and non-profits. In addition to her work with Friends of PACC, she also serves on the board of UA Presents, Kohl Family Foundation, and the Anat Baniel Method Foundation. In the past, she served on the board of Arizona Friends of Tibet and St. Croix Landmarks Society.
Kate currently works as Assistant Training Coordinator for the Anat Baniel Method of Neuromovement and Executive Director of the Anat Baniel Method Foundation. She serves on the Events Committee and the Nominating Committee of UA Presents. At St. Croix Landmarks Society, she was events director.
Kate has a deep connection to the Tucson community. She has been an active animal advocate for many years and has a passion for helping homeless animals. You can usually see her with Baby, her tiny PACC rescued Chihuahua, who loves everyone and is always wearing the latest fashions.
Sam Molina - Board Member
Sam Molina was born and raised in Tucson, Arizona. Starting at a young age Sam had a passion for helping animals in his community—from caring for pregnant stray cats he found as a teenager, to more recently fostering for S.O.S. Cat Rescue, a local non-profit. Since 2009 he has worked as a Renewable Energy Analyst for Tucson Electric Power's (TEP) Renewable Energy Department. In 2011 he joined TEP's Community Action Team's Steering Committee where he began expanding his volunteerism.
Recently, he has taken on the role of acting as an ambassador for animal welfare events and causes that TEP employees and their families can engage with. Though his experience in the Nonprofit sector is limited, Sam has always championed adopting, fostering, and spaying/neutering pets. Over the past ten years he has helped 30 animals find their forever homes. When not at work or volunteering, Sam enjoys spending time with his 18 pets: 2 dogs, Maggie and Milo; 8 cats, Maci, Moby, Mailee(May-lee), Toby, Emma, Binxy, Kip and Cupcake; 4 fish, Fred, George, Charlie and Ginny; 3 Shrimp, Jaques, Scampi, and Pepe; and his snail, Molly.
Adana Williams - Board Member
Adana is a young professional with a commitment to her community. She is a technology consultant at Nextrio, a local IT firm, who works alongside countless Tucson nonprofits to provide smart solutions to the industry's most pressing technical issues and needs. She offers a fresh perspective on marketing, fundraising, and relationship management. Committed to her charity, Adana also donates her time to a variety of volunteer groups that work to strengthen Tucson's community. Originally from Bisbee Arizona, Adana decided to stay in Tucson after graduating Cum Laude from the University of Arizona's Eller College of Management. She enjoys exploring the beautiful sceneries surrounding Tucson with her longtime boyfriend and their energized dogs.